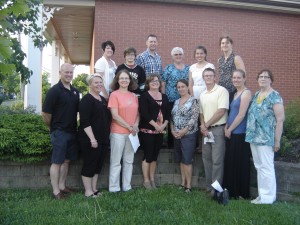 The Spring Community Grants were issued to the following recipients:
Sussex Regional High School to purchase cardio equipment
Apohaqui Elementary School to have a Wellness Week for elementary school children
Sussex Minor Hockey Association to organize a Safety and Skills Clinic for all Sussex Minor Hockey, Girls Hockey and High School Hockey programs.
Sussex Regional Library to purchase Daisy Readers for print disabled persons.
PotashCorp Civic Centre to purchase emergency safety blankets
Sussex Elementary School to begin a Yoga Wellness Program for elementary school children
Kidstuff Theatre to promote children's live entertainment.
Swordfish Swim Club to purchase swim equipment for club start-up.
Communities in Bloom to enhance Sunnyside Park teaching gardens.
Fall Grants 2014
Primary Care Provider to install emergency allergy medication cabinets in public places.
Sussex Middle School to set up a multi-sensory room for the school.
Sussex Skating Club to provide a skating program to local children.
Sussex Corner Elementary School to support a yoga program for all students.
Victorian Order of Nurses to help local seniors with footcare.
The Learning Partnership to provide 'Welcome to Kindergarten" packages for all children entering school.