Our roles are:
Build community endowment.
Address needs through grant making.
Provide leadership on key community issues.
The Sussex Area Community Foundation was incorporated in 2004 by a dedicated group of community leaders. When you make a gift to the Sussex Area Community Foundation, you join people from all walks of life who have one thing in common, the desire to make a difference to the Sussex Area, forever. Your gift will continue to give, year after year, because it is part of a permanent endowment that is professionally managed by a team of community leaders and investment advisors.  Earnings from the endowment are used to give grants and scholarships to our community.
******************
The
Mother's Day Weekend Lobster Dinner 
will be held May 11, 2019.  Please call or email the office for tickets or contact a director.  Tickets are on sale until May 8 and the dinner includes a 1 1/4 pound fresh NB lobster, salads, roll and dessert for $25 per ticket. Thank you to Mrs. Dunster's bakery for providing rolls and dessert and the Masonic Lodge for sharing their Hall for pick-up on May 11.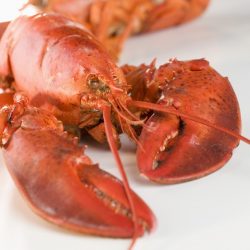 This dinner helps Sussex Area Community Foundation provide programs and services.