Kindness Week the third week in February.
The Government of Canada declared the third week of February to be Kindness Week in Canada.
A day to do something nice for someone with nothing in return.
Small grants are offered to local schools to encourage kindness and empathy. It is small acts of kindness that make a difference no matter how old, how rich or where you live.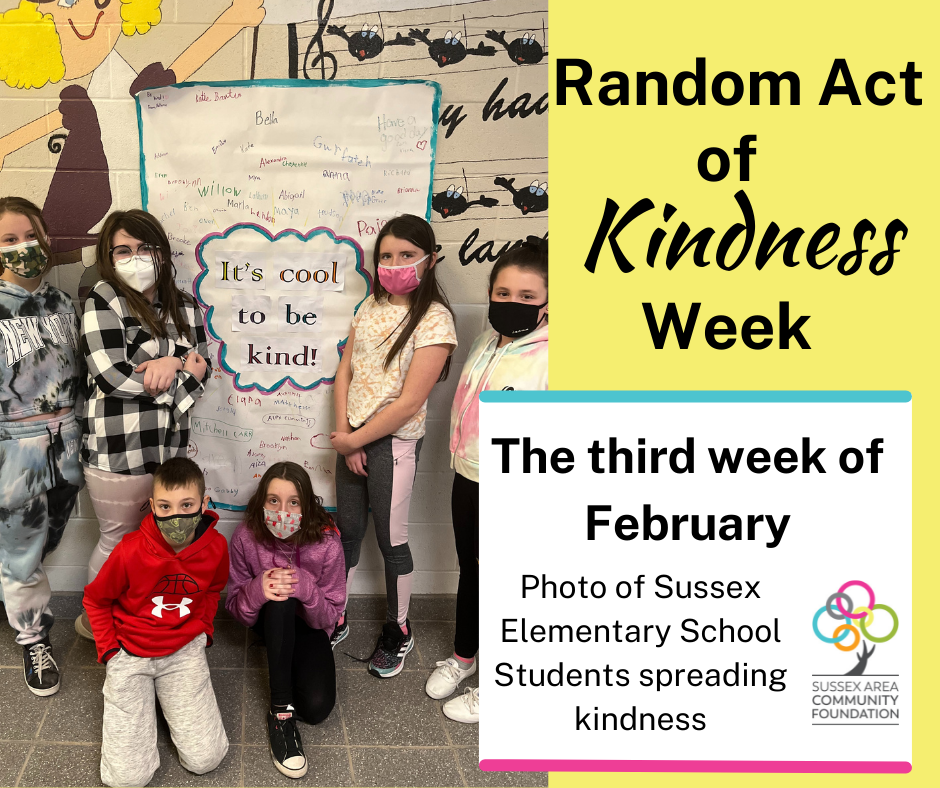 Here is a printable Random Act of Kindness Day bookmark.