Sussex Area Community Foundation Scholarships  (click for PDF application)
Each year, five (5) Sussex Area Community Foundation Scholarships of not less than  $2,500.00 each are awarded at the Sussex Regional High School graduation ceremony.  Scholarship applications are available on the 'Scholarship' Tab.
These scholarships are available to Sussex Regional High School graduates who:
Show academic achievement. Demonstrate socially responsible behavior. Demonstrate a desire for self-improvement. Plan to attend a fully accredited institution of higher education, university or otherwise. Priority will be given to students who do not receive other scholarships. Who may not otherwise be able to continue their education due to financial considerations. We would like to congratulate all scholarship winners as they embark on their post-secondary studies!
 Sussex Area Community Foundation Scholars
2023 Recipients
Cassidy Keays

Charli Mason

Karissa St.-Cyr

Addison Walker

Jaime Wallace
2022 Recipients
Lauren Cummings
Victoria Gale
Emma McFarlane
Elizabeth McLean
Bridget Powning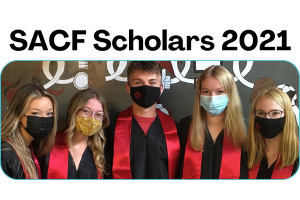 2021 Recipients
Carly Booth
Lauren Lockhart
Alyssa Jeffrey
Brodye Robertson
Kathleen Vail
2020 Recipients
Kristin Armstrong
Evan deGooyer
Shelby Dunfield
Kendra Levesque
Alexis Moffett
2019 Recipients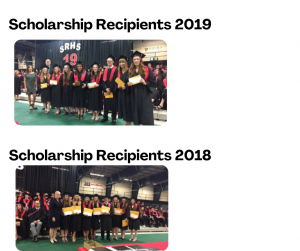 Evelyn Araneda
Jane Campbell
Alex Folkins
Maeve Powning
Megan Snider
2018 Recipients
Dexter Jenkins
Julianna Jones
Rhiannon Khedheri-Graham
Marleigh Robertson
Katie Robinson
2017 Recipients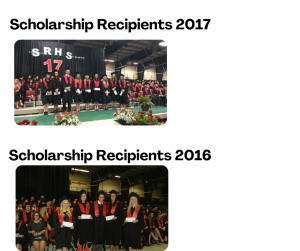 Lily Crowe
Julianna Diotte
Sam Freeze
Maren Miller
Emma Wallace
2016 Recipients
Vanessa Cummings
Gabrielle DeGooyer
Michaiah Gosman
Elizabeth Gushue
Rhea McKnight
2015 Recipients
Nyah Byers
Julia Crowe
Brianna Parlee
Reginald Raymond
John Robinson
2014 Recipients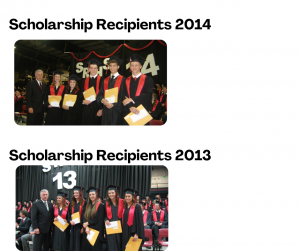 Jacob Freeze
Josiah Gosman
Marty McKenna
Breagha McPhee
Cora Sharp
2013 Recipients
Taneesha Dalling
Rylee Kierstead
Allison McKellar
Mackenzie McQuinn
Ellen Sharp
2012 Recipients
Ramona Bicar
Cheryl Carr
Jenna Dunfield
Nicholas Huggard
Sarah Meehan
2011 Recipients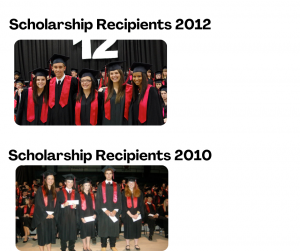 Kevin Armstrong,
Brooklyn Hodgin,
Sarah Holt,
Elaine McCullum,
Erika McDermott,
2010 recipients
Elizabeth Barrett,
Kayla Folkins,
Donald LeBlanc,
Michael Tabor,
Larissa Verhoeven,
2009 recipients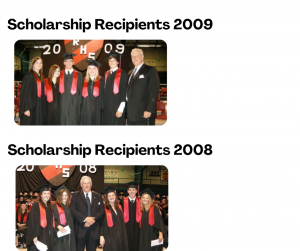 Hannah Barrett,
Luke Belding,
Jessica Boyd,
Sarah Hourihan,
Matthew McLaughlin,
2008 recipients
Brittany Eisner,
Rebeccah Allen,
Laura Stairs,
Shane Hughson,
Krystal Mason,
2007 recipients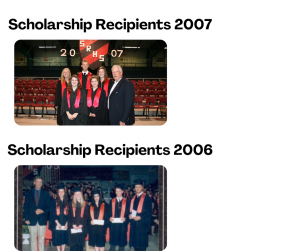 Nicholas Brown
Katelin Cummings
Danielle Hasson
Kirsten Kukula
Michelle Monahan
2006 recipients
Wesley Michaud
Ellen Watters
Laura Clarkson
Katlyn Drisdelle
Charles McAllister
2005 recipients
Patrick Murphy
Amanda Pigeon
Terri-Lynn Waterston
Melissa Williams
Jeremy Wilson