Random Act of Kindness Day will be 1 November 2019
A day to something kind for someone else with nothing in return. 
What to do on RAK Day:
Open a door;
Visit a sick friend
Offer a Hug
Pick up Litter
Give a Flower
Open a door
Make a new Friend
Lend a Hand
Leave a Thank You Note
Let another go first
Thank a teacher or mentor
Donate gently used items
Here are some resources if you want to print your own RAK Poster or Bookmarks:
Thank you to CJCW, and Sobeys- Sussex  for their support of our community and Random Act of Kindness Day 2012-2018.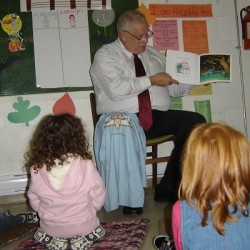 Richard Sullivan read to the children at St. Paul's Playschool on October 24, 2013.  Thanks to Coleen Corbett for hosting and the 16 students enjoyed a book about kindness.  What will you do for RAK?
Random Act of Kindness Day – 9 November 2012
RAK is:
♦ A day to celebrate the good in people and help each other:
♦ A day to slow down and share some kindness to another with nothing in return.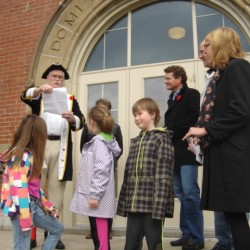 Some events in the Sussex area to celebrate Random Act of Kindness Day are:
♦ On November 2 at 12:15 in front of Sussex Town Hall, the official RAK Town Crier will declare November 9th as Random Act of Kindness Day in Sussex with Mayors Marc Thorne of Sussex, Steven Gillies of Sussex Corner and Julie Booth of Norton.
♦ Did you have someone perform a Random Act of Kindness for you?  Tell us about it by emailing us at sacfi@nb.aibn.com .
There are a series of posters available for RAK featuring Respect, Courage, Inclusiveness, Caring, Integrity and Responsibility.  Please contact the office for the file.